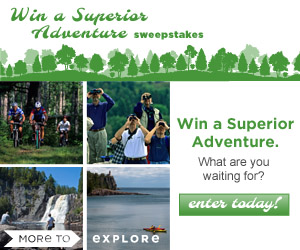 Start planning your next Minnesota getaway!
Experience the outdoors at its finest in Minnesota. Enter the Explore Minnesota Sweepstakes for your chance to win one of over 400 instant win prizes!
Okay, yes I am a little bit biased because I live in Minnesota. But it is a beautiful and fun place to live or vacation. There is so much to do in Minnesota, it is amazing. Even the small local towns have tons of things to see and do.