Now this is a giveaway that I can relate to and cherish! Coffee is a must in our home, nobody wants me to be without my coffee!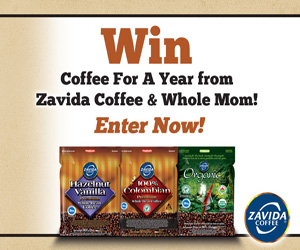 Whole Mom and Zavida Coffee have teamed up to bring you this awesome easy entry giveaway!
Get your entry in now and be sure to share your own personal link provided to earn 5 entries per person that enters under you!
Good Luck to all that enter.