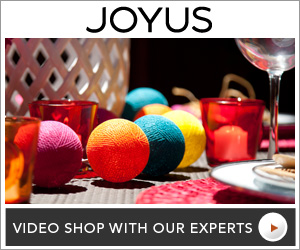 If you haven't joined JOYUS yet, I highly suggest you check it out. It's free to join, so no risk involved. This new way to shop has got me hooked. I have spent hours drooling over all the food videos. I have barely wandered into any other areas.
Here is just one example of what you will find: There is 7 pages of just food related videos. And YES you will want to buy everything that they are showing you.
Joyus also has categories in fashion, jewelry, home, lifestyle, and more. Each category is filled with videos that really help in showing the merchandise! Joyus is a very unique experience in shopping online!
For the month of November you can use coupon code FREESHIP to get free shipping. But hurry as November is quickly coming to a close! Or you can use coupon code
20cheer FOR 20% OFF!