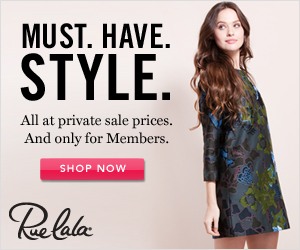 Want FREE shipping for the first 30 days?! You only need an email address to check out the awesome deals!
Rue La La is the members only online destination to discover premier-brands, all at 30%-80% off retail. Find the best brands and products in fashion, home, kids, travel and more.
They launch over 8 new boutiques a day, so Rue is your source for daily shopping content. Boutiques are open for just 48 hours and the majority launch at 11am EST.